"Nuestra America" (1891)
Autor: José Marti (1853-1895)
Temas:
Jose Marti's "Our America"
Marti calls for people to step forward with their ideas
Expresses desire for people in America to be united, to make America strong
Uses "Our America" to refer to Latin America. Situates his essay within a historical context with mention of the Aztecs, the Inca, Simon Bolivar--Latin American liberator--and figures from Mexico's War of Independence
Recognizes role of Catholic Church (rosary as our guide) in identity
Reflects on the Peasant--associates him with Nature, an individual who will resist tyranny and outside ideas
Criticizes the dandy--one who is Europeanized (English breeches, Parisian vest, etc.). Likewise, he critiques the general, scholar and judge--figures of authority who are influenced by ideas from the U.S. and from Europe (French revolution)
Makes note of the Giant of the North
Themes in "Our America":
Create; Do not imitate
Be careful of learned authorities
Establish a government that is unique and appropriate to the Americas
Work toward a common good
Diversity is a positive aspect of American culture
We should look after our past, our family, our roots.
Sees the colonial inheritance as corrupt and defunct
Favors the local
Take notice of your neighbors (don't be provincial)
---
---
---
Canción: América por José Luis Perales
Powered by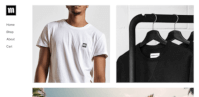 Create your own unique website with customizable templates.